Topola, Bukovička spa, Aranđelovac
Topola is a town and municipality situated in the Šumadija region of Serbia, approximately 80km away from Belgrade. Known for being the place where Karađorđe, a Serbian revolutionary, was chosen as the leader of the First Serbian Uprising against the Ottoman Empire in 1804.Although the Uprising was originally planned and constructed in the nearby town of Orašac. The Church of the Holy Mother (CrkvaPresveteBogorodice), also known as the Karadjordje's Church, is sturdy and rustic. Perched high above Topola on Oplenac Hill, the Karadjordjevic family mausoleum and St. George Church (CrkvaSv, Djordja) complex is one of the most historic sites in this part of Sumadija (Šumadija). Make sure to visit the summer residence of the Karadjordjevic dynasty (Peter's House). Today, the residence is a museum, which features exhibits about the reign of this dynasty.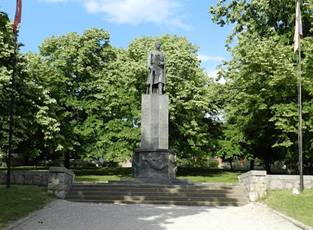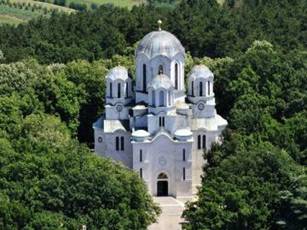 The city of Arandjelovac is famous for Marble and Sounds, one of Serbia's most renowned cultural and artistic events. Held every summer, the event carries the UNESCO distinction. Close to Arandjelovac is the Bukovicka Spa comprises 25 ha of park space and is home to the former summer residence of the Obrenovic dynasty. Mineral water from the spa was served to the Obrenovic court and today is one of the most recognizable brands of bottled water in Serbia.The spa includes a clinic, which specializes in the medicinal uses of mineral water and clay for patients who suffer from internal disorders and juvenile diabetes.